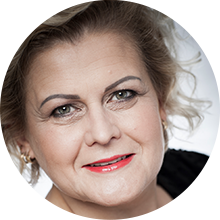 Ewa Maria Zak, MPh
Director for Strategic Alliances
Pharmacist with over 20 years of experience in clinical research in the fields of oncology, hematology, pediatrics, cardiovascular, diabetology and medical device studies. Organized and ran international studies from phase I to IV. Experienced in cooperation with European Medicines Agency as to Scientific Advice and Orphan Drug Designation as well as Central Registration Procedures.
Experienced in preparation of registration documentation for all Medicine Agencies such as EMA, FDA, and the Japanese Medicines Agency PMDA. Specialist in Chemical Technology of Drugs as well as Formulations of Medical Substances.
Read More [+]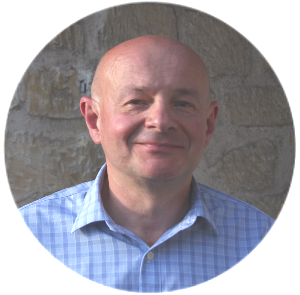 Marek Sipowicz, MD PhD
Medical Director
Medical Doctor with over 20 years in clinical operations and clinical research in oncology (haematology and solid tumours), neuropsychiatry, diabetes and cardiovascular fields. Trained as an OBGYN in Poland and completed his postdoctoral fellowship at the National Cancer Institute, Bethesda, US.
Exceptionally well-regarded executive within the pharmaceuticals industry. During his carrier responsible for launching and managing global phase I -IV clinical studies, including large scale morbid-mortality trials; with over 20 years in Director level roles at Servier, an international pharmaceutical company serving as Director, Clinical Operations (Oncology) in France, and Director, Clinical Research in Australia.
Read More [+]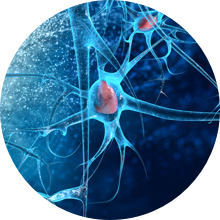 Adam Szpała, MSc, Eng
Head of Quality Assurance
Biotechnologist with nearly 20 years of experience in quality assurance in the field of sterile manufacturing, chemical synthesis (solid dosages), Research and Development and pre-clinical and Clinical Trials. Experienced in preparation and hosting for all Medicine Agencies inspection such as EMA, FDA, and the Japanese Medicines Agency PMDA. Involved in creation and maintenance of Quality Management Systems in the field of GCP and GMP area.
Read More [+]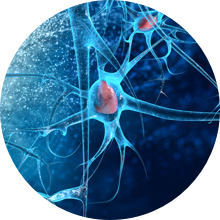 Jarosław Antosik, Msc, Eng
Manager of planning production
Biotechnology Engineer with 20 years of experience in developing, optimizing and transferring technologies. Trained and experienced in production, research and development, qualification of production lines and process validation. Author of 20 biotechnologies developed on a laboratory, semi-technical and production scale (GMP).
Read More [+]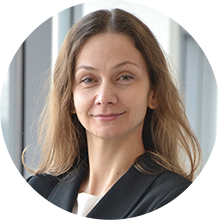 Agnieszka Czyzewska-Buczynska, PhD
Quality Assurance Specialist
Biologist experienced in medical biology, immunology, and cardiovascular medicine. Investigator in several research projects. Team member in several clinical trial phase I-III as a Project Manager, Study Coordinator, Pharmacist, Laboratory Coordinator and Laboratory Technician in such fields as oncology, rheumatology, cardiology, urology, diabetes, psychiatry, and vascular surgery. Author and co-author of scientific publications and conference reports.
Read More [+]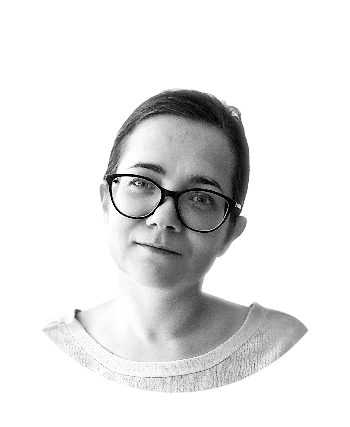 Katarzyna Derwińska, PhD
Project Manager in WPD101
Chemist with experience in the field of analytical chemistry, human genetics, biotechnology, and new drug development. She was involved in the implementation of CGH microarrays into clinical diagnostic. She was also involved in several R&D projects co-founded by the European Union and other national authorities. Moreover in years 2013 - 2018, she was a team leader in the cancer research project co-founded by the European Union entitled "The innovative therapy for malignant brain tumors". She is an author of 28 publications and several conference reports. Katarzyna is a PRINCE2 certificated project manager, experienced in R&D and industry fields as well as project dissemination activities.
Read More [+]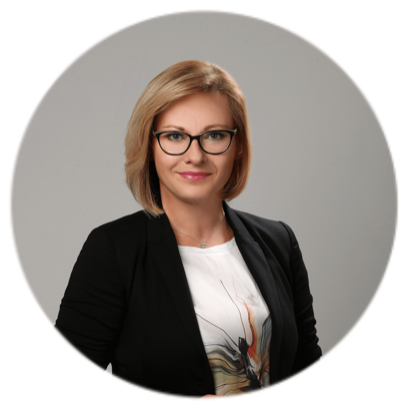 Katarzyna Suchoszek, PhD
Project Manager in WPD104
Biotechnologist, biochemist and manager with 14-year experience in managing R&D projects of new OTC products development and implementing innovative technologies in the production area, including those co-financed from European Union funds. She has experience in managing R&D, Quality Control and Quality Assurance departments. For many years she was the vice president and then the president of the National Council of Supplements and Nutrients, on behalf of which she was responsible for contacts with regulatory authorities at national and EU level as well as implementing first in Poland and Europe autoregulation code for food supplements' advertising.
Read More [+]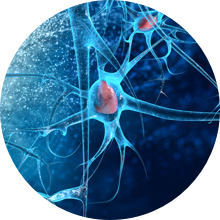 Magdalena Ozga, PhD
Laboratory Specialist
Leader of the first stage of the WPD101 project concerning the production and purification of proteins
Biochemist with experience in molecular biotechnology, technical biochemistry, cell biology, and enzymology. Ph.D. in Chemistry with distinction awarded by the scientific board of Centre of Molecular and Macromolecular Studies Polish Academy of Science in the area of enzymology, HIT proteins production, purification and the reaction mechanism catalyzed by the proteins. One-year postdoc position at IGBMC in the group of prof. J. Cavarelli in Strasbourg (France) dedicated to inhibitors specific to histone arginine N-methyltransferases. MSc in Biotechnology, student of the exchange program at the Universitaet fuer Bodenkultur in Vienna. Author and co-author of publications and conference reports.
Read More [+]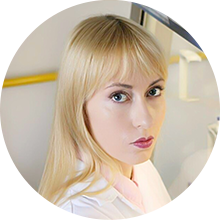 Angelika Kaczynska, PhD
Laboratory Specialist, Lab Leader - In vitro studies
Highly qualified biotechnologist and molecular biologist experienced in cancer cells biology, targeted therapies, cell signaling, cell death. Participant of numerous workshops in the fields of molecular and cellular biology. Project manager in 2 grants for young scientists. Author and co-author of publications, conference papers, patent applications, and innovations. Laureate of awards: InnoDoktorant, Educators for the elite, Jerzy Masłowski Prize, UNESCO/Russian Federation co-sponsored Fellowship.
Read More [+]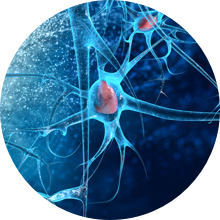 Marcin Mielecki, PhD
Laboratory specialist
Biochemist with academic molecular expertise comprising proteins and bioactive compounds. Qualified in recombinant protein biosynthesis in prokaryotic and eukaryotic expression systems, their purification, and structural and functional characterization. Experienced in bioactivity profiling of small-molecule compounds with enzymatic and cellular assays to identify their mechanisms of action. Practicing classical structural bioinformatics for molecular computational inference. Engaged in development of protein electrochemical biosensors based on molecular recognition for screening of small-molecule ligands.
Read More [+]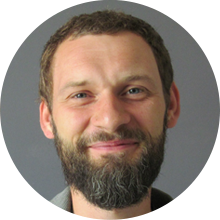 Radosław Borowski, MSc
Laboratory specialist
Biotechnologist with experience in protein biochemistry and biology. Expertise in protein expression and purification, structural biology, biophysical and computational techniques. Marie Skłodowska-Curie Early Stage Researcher fellow in the Institute of Physical Chemistry "Rocasolano" CSIC in Madrid.
Read More [+]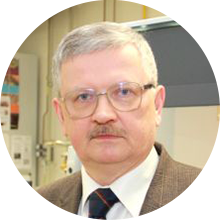 Krzysztof Wozniak, Prof.
Expert (Structural Chemistry)
Chemist with outstanding experience in physical and theoretical chemistry, with special emphasis on crystallochemistry. Expert in the field of experimental studies of charge densities in crystals of organic, inorganic compounds and minerals, polymorphism and interactions in pharmaceutical substances, supramolecular compounds and catalyst, as well as methodological aspects of X-ray scattering and neutron diffraction. Author and co-author of more than 350 publications, 70 invited lecturers and 50 conference reports. Laureate of several distinctions of Rector of Warsaw University for scientific and educational achievements, Prime Minister Award for outstanding habilitation and Award of 3rd Department of Polish Academy of Sciences in Chemistry. Visiting professor in Prof. C. Lecomte's group at the H. Poincare University at Nancy France, sabbatical stay in Prof. W. Jones' group at the Chemistry Department, University of Cambridge ( UK - 2014), 2007 - invited participant of the 21st Solvay Conference in Chemistry (on molecular machines), since 2015 elected Fellow of the ChemPubSoc Europe society; In 2018 Prof. W. Świętosławski Research Prize awarded by the Warsaw Branch of the Polish Chemistry Society and Prof. W. Świętosławski Research Prize awarded by the Department of Chemistry of UW; in past years several others national and the University awards for teaching commitment and academic excellence.
Read More [+]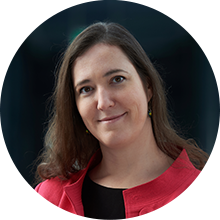 Maria Gorna, Ph.D.
Expert
Structural and molecular biologist with experience in the field of molecular medicine, including innate immunity, oncology, rare pediatric diseases, infectious and autoimmune diseases. Expert in structure-function studies of proteins and assaying protein-ligand interactions. Specialization in the molecular mechanisms of various drug targets, interpretation of mutations found in patients, overcoming resistance to anti-cancer drugs and antimicrobials, developing biotechnological applications in infection diagnostics and innovative molecular biology approaches. Co-author of publications in Nature, Nat Immunol, Mol Cell, Am J Hum Genet. Leader of FIRST TEAM FNP, LIDER NCBR, H2020-MSCA-IF, and other projects, laureate of MNiSW Scholarship for Young Outstanding Scientists, head of the Structural Biology Group at the University of Warsaw. Board Member of the Marie Curie Alumni Association affiliated at the European Commission.
Read More [+]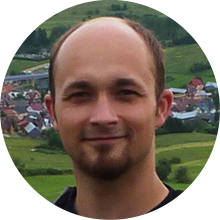 Marcin Ziemniak, Ph.D.
Expert (Biochemistry)
Biochemist experienced in chemical and structural biology as well as molecular biophysics. The main area of interest: structural and biochemical research on proteins involved in UPS (ubiquitin proteasome system). Previously involved in biochemical research on protein participating in mRNA metabolism, and synthesis of nucleotide analogues. Leader of several grants for young scientists (currently SONATINA NCN). Main author or co-author of publications in Nat Commun., Nat. Struct. Mol. Biol., RNA and other journals. Laureate of "START" Scholarship (FNP), finalist of INTER competition (FNP), participant, and later, supervisor in several iGEM competitions, recipient of other scholarship and awards.
Read More [+]